CT&V as a member of the AT&V family is able to provide full-service design, engineering, construction, and repair of spherical ASME storage. Spherical storage tanks provide uniform stress distribution and result in the lowest land space for pressurized storage. They also offer lower foundation, coatings, accessories, and piping costs.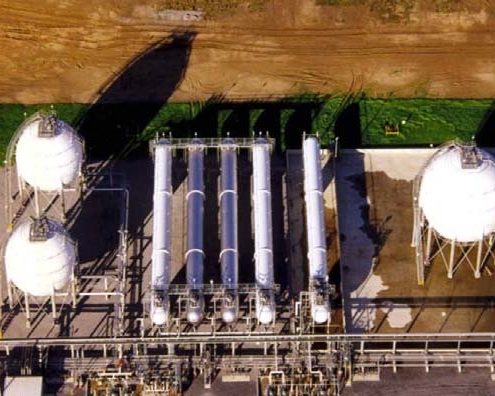 AT&V Petrochemical Project
AT&V performed all engineering, forming, shop fabrication, field erection subbing out NDE at the site. Hydro‐pneumatic testing was performed by AT&V.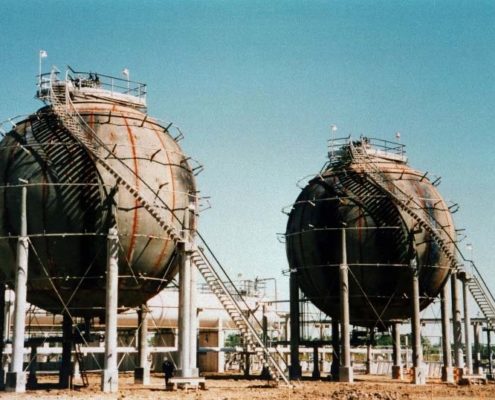 AT&V Petrochemical Project
AT&V was responsible for geotechnical and foundation design for the spheres and one tank. Two spheres were 44′ dia ASME Sec. VIII, Div 2 for refrigerated/pressure service.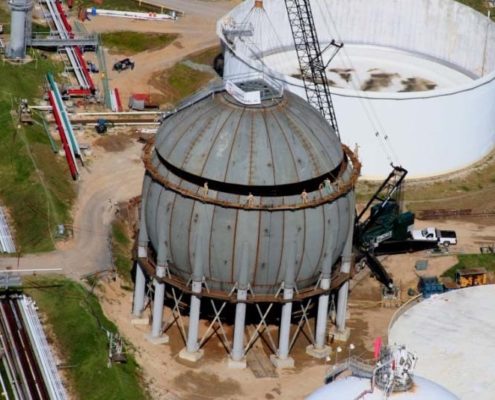 AT&V Petrochemical Project
Construction of one 85′ ASME Section VIII, Div 1 sphere including pile, foundations, 100% engineering, and construction.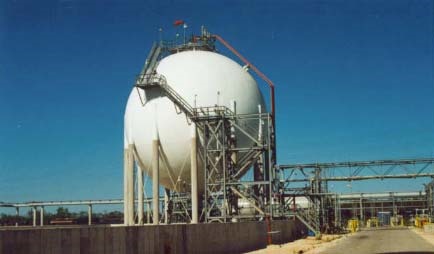 AT&V Petrochemical Project
One 60' diameter ASME Section VIII, Div 1 Sphere Full design, procurement, fabrication 100% by AT&V, and field erection. AT&V was also responsible for design loads for foundation, fireproofing, stairways, platforms, and finish paint.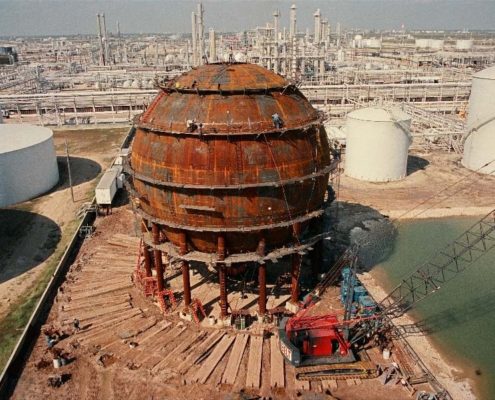 AT&V Chemical Storage

One 75′ dia ASME Section VIII Div. 1 Sphere PWHT. Constructed to higher quality than ASME requirements.