FOUNDATION CONSTRUCTION AND REPAIRS
CT&V has extensive experience in the design, construction, and repair of a variety of tank foundations and secondary containment solutions. We have the technical expertise and experience to help with any scope of foundation work including earth works, ringwalls, slabs, grout, concrete restoration, and grading. Installation is completed with the highest attention to quality and safety.
Our services include, but aren't limited to:
Ring walls
Ring wall foundations under existing tanks
Slab foundations on grade
Generator pads
Retaining walls
Containment walls
Foundation repairs
Excavation and backfill work
Site work
HDPE liner installation
Flexible membrane liner installation
Clay liner installation
Leak detection ports
Cathodic protection systems
Drilled piers
Auger cast piles and driven piles
Caissons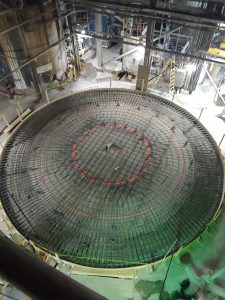 Slab Foundation

40′ diameter x 40′ high 304L Stainless Steel tank foundation conversion from ring-wall to slab foundation using radial rebar layout.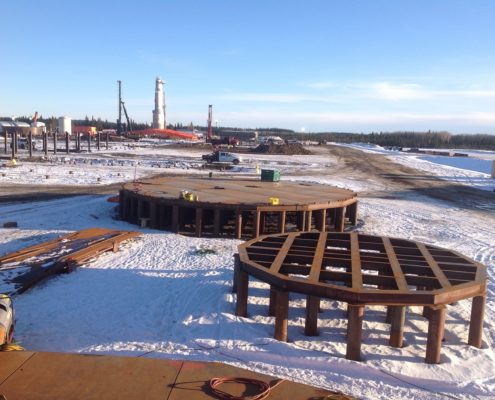 Multi-Tank SAGD Project

Elevated steel-grillage foundation for oil sands SAGD facility.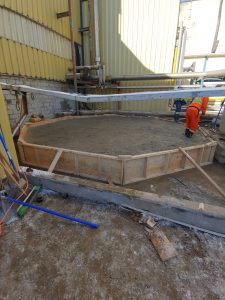 Over-Pour Repair

20′ wide x 12″ thick reinforced concrete over-pour on existing foundation for repair.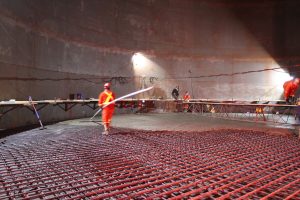 84′ Slotted Floor Repair

84′ diameter x 12″ thick conversion from gravel and sand to heavily reinforced concrete floor on top of a ring-wall.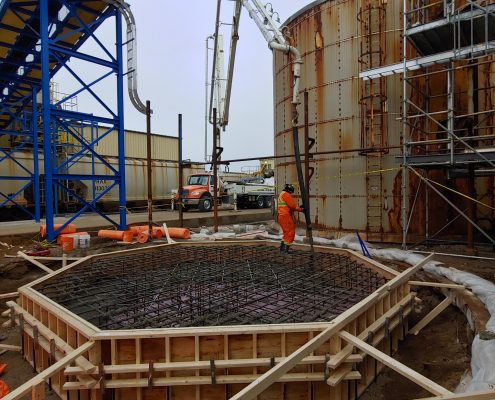 25′ New Deep Foundation

25′ diameter x 3′ thick deep foundation for brine water tank.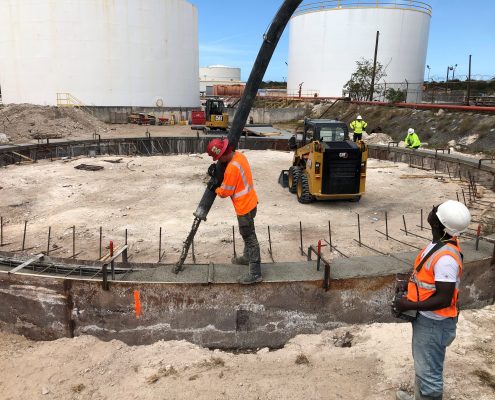 70′ Concrete Ring-Wall Foundation

70′ diameter ring-wall foundation with HDPE liner and cathodic protection.