CT&V is a full service API-653 tank repair and alteration contractor. As a full service company, CT&V is able to meet customer repair and maintenance needs quickly and cost effectively. We provide routine maintenance services as well as custom repairs and replacements. Our team has the technical expertise to evaluate the specific conditions and determine the most appropriate corrective actions to be taken.
API-653 inspections inspections
NACE coating inspections
Bottom replacements
Secondary containment tank bottoms and systems
Shell repairs including out-of round or buckled tank shell
Fixed & floating roof repairs and replacements
Cone roof column and rafter repair and replacement
Externally raftered roof repairs
API-650 umbrella and API-620 domed-roofs
Specialty fabrication and construction project work
Fire-fighting foam systems
Shell nozzles, manways and appurtenances
Tank relocation
Tank jacking and leveling
Tank foundations
Cathodic protection and leak detection
Internal and external coatings
Insulation and cladding
Special design and engineering work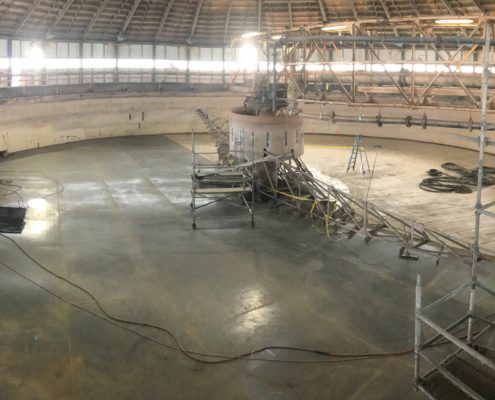 Critical Path Partial Floor Replacement
Critical path 110′ diameter thickener tank partial floor replacement during plant shutdown at operating mine.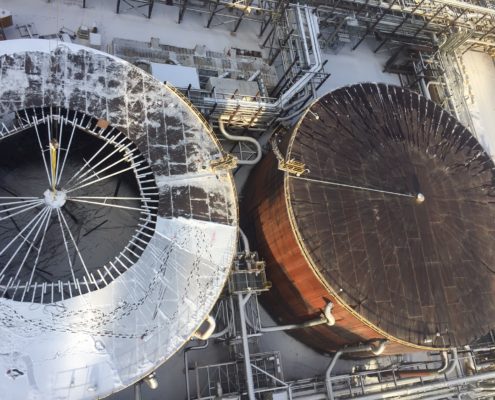 Two 143′ diameter roof replacements, including all columns and rafters at operating oil-sands plant.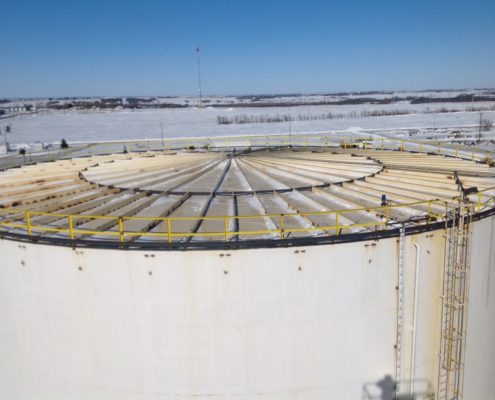 110′ Internal to External Rafter Conversion
110′ diameter tank with an internally raftered roof was converted to an externally raftered roof due to corrosion issues at an operating chemical facility.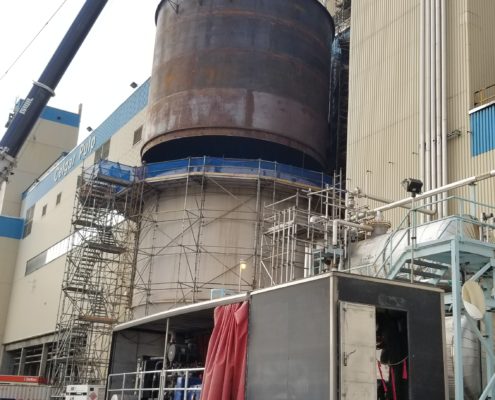 Partial Blow Tank Rebuild
Removal and replacement of top half and roof of a 90′ tall x 40′ diameter blow tank. Fabrication and installation of 4 new courses and roof were done on site.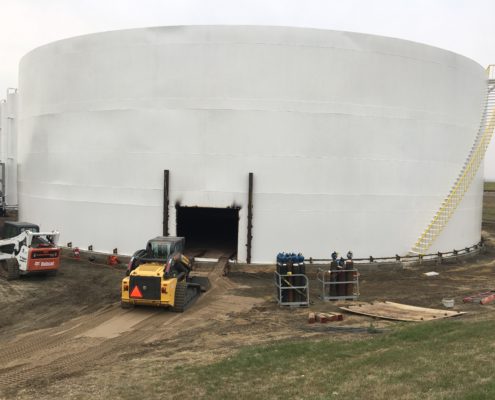 110′ Slotted Floor Replacement
110′ slotted floor replacement at active liquid fertilizer terminal.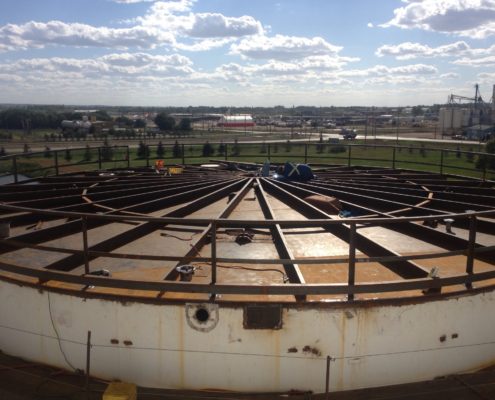 Roof Replacement
50′ diameter roof replacement at an operating chemical facility. Original internally raftered roof was removed and replaced with and externally raftered roof.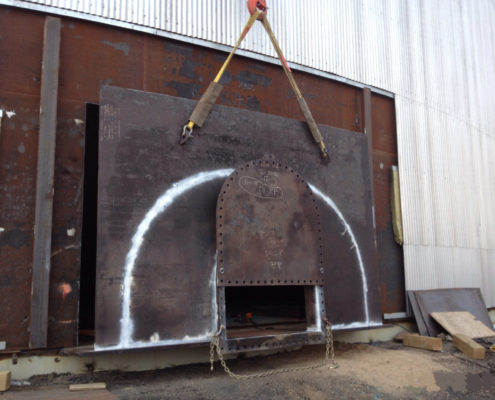 Flush Clean-out Door and Floor Installation
Installation of Flush Clean-Out Door (FCO) during a 150′ diameter floor replacement with HDPE liner and ribbon-style cathodic protection.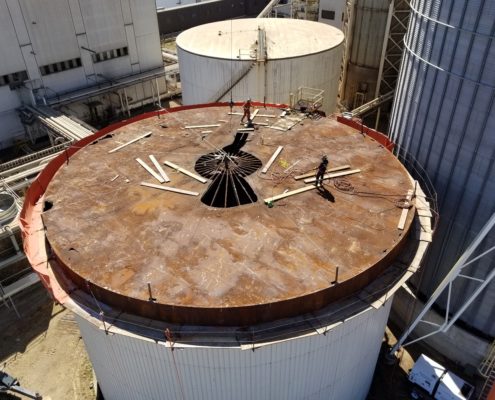 Two 68′ diameter roof replacements, including all columns and rafters at operating oil seed plant.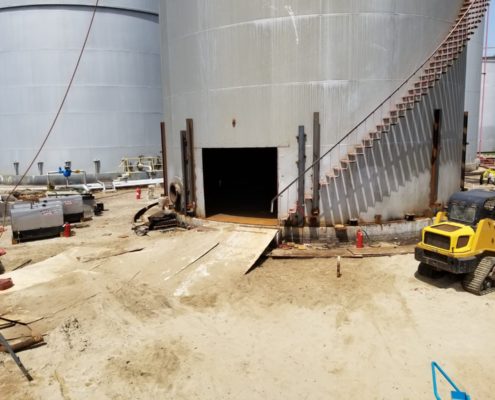 Diesel Storage Tank Floor Replacement
40′ floor replacement with repair of HMT internal floating roof (IFR). A logistically challenging job in southern Carribean completed on schedule and under budget.